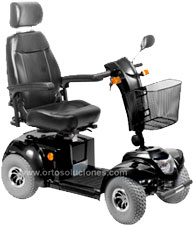 Mobility scooter in Mallorca
Mobility scooter hire in palma de Mallorca. Equipment mobility hire, large with an autonomy of 35 km / weight max. 135 kg. Rent an electric mobility scooter free collect and delivery. We offer the best economic prices and deliver when you need it.
Rates
1 week: 75€
2 weeks: 140€
1 month: € 200
Free Collect and delivery, we deliver your mobility scooter to your hotel or at your home in Palma de Mallorca, Palmanova, Magaluf, Calvia, el arenal, peguera, Santa ponsa, can Pastilla,Playas de Mallorca, Cala mayor, Bendinat, Illetas….  The best mobility scooter rental company, wheelchair hire , powerchair, bed care, walking frame in all Majorca.
Contact us
Mobile Phone: +34 697402 352 (use whatsapp)
Mobile Phone: +34 651723263
email: ade.elevation@gmail.com
Where we are ?
Stores in Palma de mallorca city centre, only 150m from plaza de españa:
Address Palma center: Calle 31 del desembre, 3, 07003 Palma de Mallorca
Store near to the airport of Mallorca only 10 mn in car:
Address near Airport: Calle de Manacor nº 123, 07007 Palma de Mallorca
only 8 mn from airport
Office Palmanova : Calle Mare nostrum, 3 "los delfines" 07181, Calvia, islas Baleares ( only by phone)
Office Palmanova contact us only by phone we are always on delivery !
Hours opening
Mo to Fr..09h30 to 19h
Sun and Sat..10h30 to 13h
If the store is closed we answer you by phone every day of the week until 9pm
Rent mobility scooter in Mallorca
The first holiday hire in Majorca since 2010
Equipment Mobility
we offer wheelchair manual, electric wheelchair, electric bed care, Crutches, walkers, shower chair and more mobility products visit us